---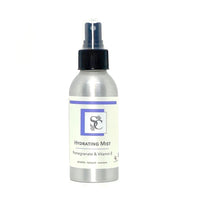 Awesome spray
Love the mist. My favorite it the spa blend, simply divine
Fabulous mist!
So fresh and smells wonderful! I have to wear a mask at work all day and I love spraying the mist on my face in the morning and afternoon, keeps me smelling fresh wonderfulness all day!
I love the Hydrating Mist. I spray it all over, especially my back, where it's impossible to apply lotion between my shoulders. White Tea is my favorite essential oil. I use this product as my perfume !
Wonderful Hydrating Spray & scent
I LOVE the hydrating spray. I use it everyday along with the matching lotion and I get compliments all the time. I like the scent, Montana Morning, smells fresh, and keeps my skin that way.