---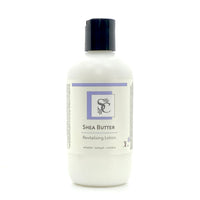 Shea Butler Revitalizing Lotion
I purchased this Lotion while on vacation last year and just reordered and had it delivered in Michigan. I love it! I highly recommend this wonderful company products (White Tea!) The customer service EXCELLENT!! Fast delivery!
Great Lotion
My boyfriend likes it too!
Fabulous lotion
My skin has never felt or smelled as good as when I use your lotion.
Ultimate Moisturizer
Easy to apply and keeps my dry skin smooth for hours.
MN Fave
Best lotion I've ever used. My hubby says my skin is so soft and loves the fragrance. I like "wildflowers " the best. I'm now loving the bath and body cleanser also. Great for baths and shower. Lots of suds.