---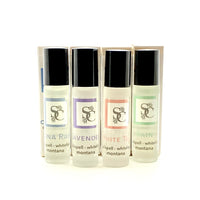 It's so natural
I am from the east coast
Went to a yoga retreat
Shopped in the store and just enjoy the scent very much
Sage & Cedar Favorite Roll-On
Is the China Rain old?
I am disappointed with my roll China Rain roll on. The one that I purchased in your Whitefish store had a lot more scent to it. I think the mailed product must be old.
Hi Roxann. Sorry to hear the China Rain doesn't smell the same to you. We get a fresh batch made every 2-3 months, so I don't think that is the problem. If you would like us to send a new one, please let us know. Don't ever hesitate to contact us directly if you have any issues with our products. Our number one goal is happy customers!
Getting lots of compliments on my new fragrance!!!
Sage & Cedar Favorite Roll-On