---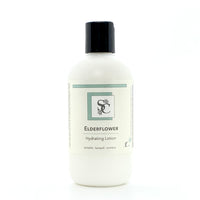 long time favorite
Been using the Elderflower hydrating lotion for going on 15 years. Love this stuff. It has deep penetration and lasts longer than some products.
Elderflower Hydrating Lotion
Smooth and supple. Feels great!
Elderflower lotion - Blue Spruce
Love this! I was looking for Pinyon Pine, but apparently they are out and someone on the phone suggested this. It's amazing and just as good. The service was fantastic.
Elderflower Hydrating Lotion with Lavender scent
Love this lotion. It passes my elbow test. Keeps them and the rest of me well moisturized!