---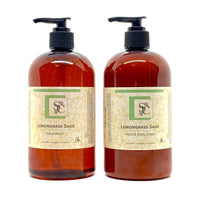 Heavenly Scent
I've been a devoted fan of the Lemongrass and Sage Sink set since I first discovered Sage and Cedar over a decade ago. I use it everyday and the set makes a wonderful gift for any occasion. Even the most sensitive noses love its fragrance. Please never discontinue this beloved product.
Amazing gift and for a guest bath
I have purchased these for myself and others as gifts. I keep a set in my guest bathroom. LOVE THEM! Sage is also very good for killing germs and viruses.